Cannabis growers face many challenges, from lowering production costs to finding the right varieties to grow. Ryan Douglas of Ryan Douglas Cultivation wants to help cultivation businesses maximize their profits or make what they are doing more efficient. Therefore, he will soon be organizing a virtual workshop, on March 8, giving advice on some of the most pressing challenges cultivators have to deal with. "It is not like a 'normal' webinar where the temptation to fall asleep is high as you might as well get sent the slides and read them yourself," says Douglas. Instead, he will be pausing frequently during the workshop to take questions from participants. "This way, it is almost like a one-on-one consulting arrangement, which is a much more beneficial manner to get the proper advice across." In preparation for the workshop, Douglas has already shared what he sees as some of the most pressing concerns for cannabis growers, and what he would advise.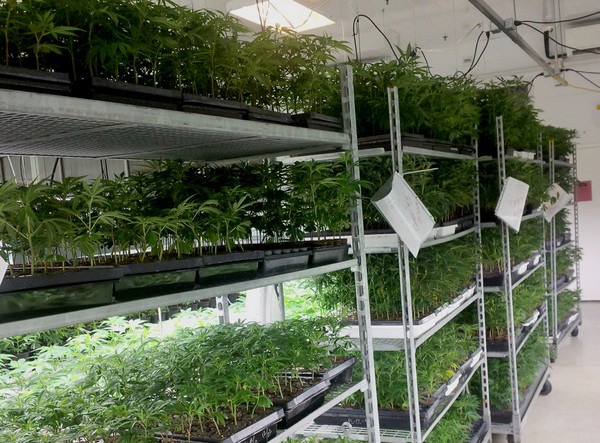 Staffing secrets to boost operational efficiencies
Whether it's an existing cultivation business that's looking to expand, or an indoor cultivator that is transitioning to greenhouses, it can be a really challenging moment in the course of a business. Douglas advices for cannabis cultivation businesses to source head growers from outside of the cannabis industry. "The reason is that these growers are laser-focused on any inefficiencies in their cultivation program, as they are used to growing crops with a razor-thin margin and having no room for error. Having a horticultural grower in your cannabis facility, is a way of ensuring that your business will be launched as efficiently as possible from the get-go."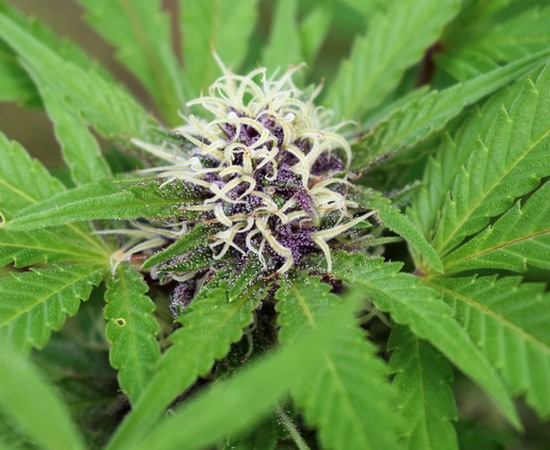 Should you grow popular varieties?
Another challenge for growers is finding the right varieties to help their products stand out in the dispensary. "A lot of people come to me asking what varieties are currently popular and what they should grow. But I want to encourage companies not to chase popular names, but instead look at the characteristics of the variety. If there is a really popular variety, that has won some cannabis competition, for example, it will be on the top of everyone's mind.  By the time a cultivator has scaled down their own varieties, have acquired this new strain, propagated it up to a point where they have enough volume to produce, and can start growing and selling it - it is very likely for that variety to already be out of fashion. If you focus on just growing the 'hot' variety, you will always be chasing the next hot thing."
Rather than getting caught up in that, Douglas recommends cultivation businesses to really concentrate on two things, especially when it comes to adult-use markets. The first is a high THC content, and the second is a unique mix of terpenes. "Practically every customer that goes into a dispensary is looking for either one of those things, or sometimes even together," Douglas says.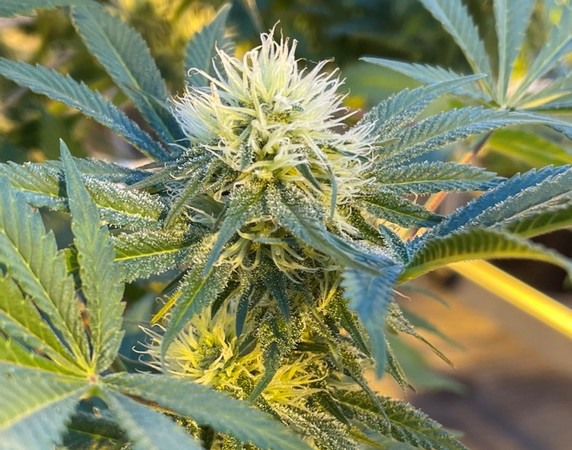 How to lower production costs
A topic that is on the mind of most cultivation businesses is the continued pressure to lower production costs. "Especially in the US, as legalization continues to spread, there is more competition but people are going to have to do what they are doing for less. One way to do that is to use technology from traditional horticulture. Having worked in that industry for 15 years before entering the cannabis industry, I'm always looking for opportunities to bring technology from that world and implement them into the cannabis industry to benefit the grower. An example of a technology that can help reduce production costs is the use of plant sap analysis, which is a way of extracting the fluid inside of the plant and analyzing the mineral content. This allows the grower to make decisions in real-time concerning increasing and decreasing fertilizers. This ensures that growers are not spending extra money on fertilizer that just runs down the drain, which is actually a really common practice in under cannabis growers. Because everyone want to have the biggest plants, they sometimes think as much fertilizer as possible is going to be good for that. But the truth is that a lot of that just heads down the drain along with the operator's profits."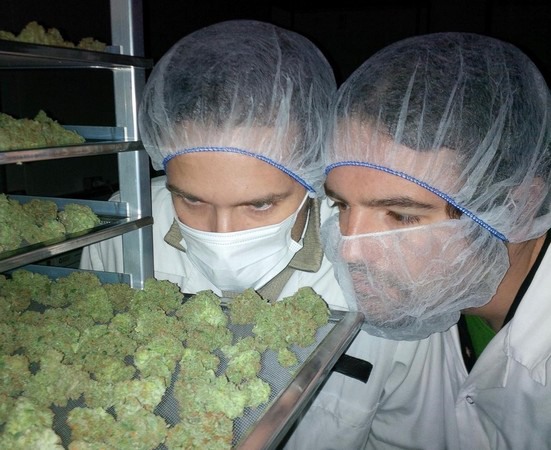 Future-proofing your company
According to Douglas, as the US progress through legalizations, companies are going to need to look for ways to future-proof their business and ensure that they can stay competitive in the future. "One way I suggest is finding ways of generating additional revenue from the existing facility. That means that you can continue to sell flower, but you can also make more money without having to invest in any changes to the infrastructure. One thing I have noticed is that there is a continued need for young plant suppliers. One of the biggest challenges for startups especially, is finding a source of quality genetics that can be provided on a large scale. Let's say you build a 50.000 sq. ft. facility and you acquire a couple of cuttings, then you are looking at 6-8 months that you need to scale up production and propagate these plants before you can start filling grow rooms. It would be ideal for a startup, once they have finished building their facility, to be able to go to a young plant supplier and  place an order for hundreds or thousands of cuttings to arrive on a regular schedule."
The same thing goes for existing businesses. "Not every business is good at cloning plants, so they might experience failures or there could be a disease that makes its way into the mother plants. If they propagate those plants, they will end up with grow rooms full of diseased plants. That situation is much more common than you would think. When that happens they have to scrap their stock plants and refresh their genetics, while in the meantime their business comes to a halt. It would be nice to be able to go to a young plant supplier and place an order for thousands of plants, until the company can fix their internal problems. However, there is a shortage of young plant suppliers in the industry."
"Therefore, this would be an opportunity for existing businesses who have strong and healthy stock plants and a good propagation program to begin selling rooting cuttings. The good thing is that these cuttings are rooted at a very high density, so you don't need to expand your facility or build new rooms. Likely, in the space they already have, they can create additional revenue."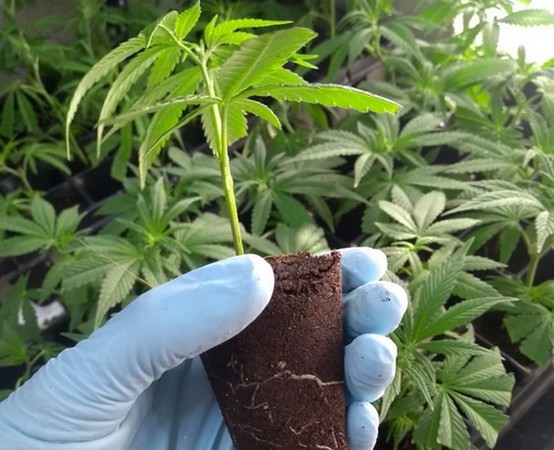 Preparing for legalization
With the possible federal legalization of cannabis in the US, companies are wondering how to prepare for this without knowing what the legalization is going to look like, explains Douglas. "Still, we can look at a couple different similar situations as a means to prepare. For example, how the government treats regulated industries in the US and we can also look at Canada and see how they have handled the legalization of cannabis. What we find is that at the core of this are quality management systems (QMS). It's a way to guarantee the safety and consistency of your product. That really comes down to standard operating procedures (SOPs). When federal legalization does come to fruition, it is going to be regulated like any other controlled industry. These companies that already understand the importance of quality management systems and the importance of SOPs, will be in the best position to take advantage of legalization."
Interested in hearing more?
The virtual workshop will be held on March 8, 2022, at 11AM EST / 4PM GMT via Zoom. Click here to register. The first 20 people to register will receive a free copy of Ryan Douglas' book "From Seed to Success: How to Launch a Great Cannabis Cultivation Business in Record Time."


For more information:
Ryan Douglas Cultivation


www.douglascultivation.com