With a focus on sustainability becoming increasingly essential for companies to succeed in today's market, American Cannabis Partners ("ACP") has made its sustainable operating practices a top priority. The company is "contending for first place in the U.S. cannabis industry through proven strategies that continue to accelerate ACP in assets, operations, expansions, and market share."
"Sustainability is increasingly becoming a necessity for corporations due to changing perspectives around the world," reports Forbes in an article titled "Why Corporate Strategies Should Be Focused on Sustainability." The article noted that "it is becoming even more critical for companies to address the gap between knowing and doing by embracing sustainable business practices. Sustainability can be defined as providing for the present needs without compromising the needs of the future generations to meet theirs. It has three pillars: economic, environmental, and social."
Forbes reported that, while 90% of executives think sustainability is important, only 60% of companies have a sustainability strategy. "Often, companies that speak of being sustainable are lacking when it comes to implementation," the article noted. "Economic, social and environmental sustainability is a must in today's business environment. It has a lot of benefits as well."
The article pointed out several key reasons why organizations should implement sustainability strategies, including adding brand value and a competitive advantage, meeting consumer demand, increasing efficiency, attracting talent, and creating new opportunities.
With that in mind, ACP's sustainable operating practices appear ideally aligned with today's expectations. The company is "committed to operating business in a manner that has a positive impact on the environment, employee, and customer experience," with an organic cultivation model that includes "the implementation of sustainable operating practices that reduce the company's environmental footprint and increase its social responsibility. A comprehensive approach is taken to maximize impacts on our operations. Use of local purchasing and employment, environment-friendly products, energy and water conservation efforts, and a waste management program have increased our 'triple bottom line,' positively impacting people, planet, and profit."
For more information:
American Cannabis Partners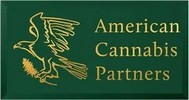 www.acpfarms.com