The Turkish supplier of high tech greenhouse equipment Timfog has launched a greenhouse air handling unit (GAHU). The installation is designed to eliminate fungi, bacteria and viruses while controlling the greenhouse environment. "As the entire world is battling against the propagation of the coronavirus, agriculture is perhaps the most critical industry on the planet right now", the team says. 
"At Timfog, we are committed to promote safety and health in greenhouses to protect its greatest resource - its people. We have designed and developed our GAHU with vital usage controlling the greenhouse environment and killing viruses in response to these unprecedented times, enabling you to protect the safety of your employees, the air quality inside your greenhouse and your plants", they show. 
The unit consists of a desiccant rotor and a burner, with the most recent design in the industry. The system is predicated on the principle of taking and heating the air with the help of the solid zeolite dehumidifier rotor. In here, the zeolite dehumidification rotor is heated to 150 degrees Celsius by the regeneration air so that the humid air is dried and resent to the relevant site, eliminating fungi, bacteria and viruses in the process. 
Reliable environment and workplace
"We calculated a 99.9% anti-fungi, anti-bacterial and anti-virus performance", they say. "The machine is equipped with a hygiene mode including HEPA filters. Since the unit is so compact, assembling is easy and the energy consumption is very low. It will help realising better yield quality and quality and ensure not only a reliable agricultural environment, but also a reliable workplace."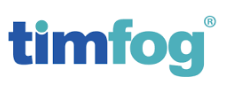 For more information:
Timfog