"In South Africa, there is a high barrier when it comes to starting legal cannabis cultivation. There are currently three ways to do so, but they do not come without their challenges," says Marleen Theunissen, Founder of Cradlestoned Quality Solutions. Theunissen started her consultancy company just last year, resulting from a need to help people practice their rights of cannabis cultivation and to ensure that it is done responsibly and efficiently. "From new and aspiring growers to large, established commercial facilities, it is important for any business to have some sort of quality management system in place."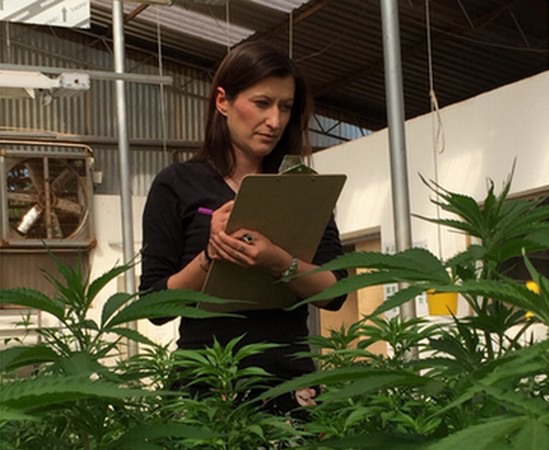 Marleen Theunissen  
High barrier
According to Theunissen, there are currently some major hurdles for aspiring cannabis growers in South Africa. "The biggest challenge is to figure out where you fit in as a grower; what market is it that you can supply to? Currently, there are three legal options. The first one is to obtain a medicinal license. The challenge is that your production will need to be up to international pharmaceutical standards. Lots of people would love to start a medicinal production, but realizing a facility that is up to the high standards is not easy and extremely costly."
Another option is to produce under a hemp permit, which was released in October 2021. "The hemp production would need to contain less than 0.2% THC. However, because the South African sun is very UV intense, this assists in a high production of THC, making it challenging to stay under the limit." Still, Theunissen mentions that there might soon be some changes made to the South African laws that could allow adult-use production. "The Cannabis for Private Purposes Bill is currently being drafted, in which a commercial clause was added for adult-use cannabis. If this goes through, this would be a major opportunity for aspiring growers."
The third option currently operates within an unsanctioned area -  setting up a private cannabis club. "The Privacy Judgment of 2018 allowed adults to possess, cultivate, and consume cannabis in a private space for personal consumption. However, that brought along some obstacles for people who do not have the ability or knowledge to grow. "Of course, it would be unconstitutional to not be able to practice your rights. Therefore, we've combined the Privacy Judgment with the Freedom of Association to form private cannabis clubs, in which members can come together and pull resources. It is important to build quality systems for these clubs, so that they know how to efficiently manage the supply and demand of cannabis. The fate of Cannabis Clubs in South Africa is still somewhat uncertain, given the lack of legislation that specifically speaks to this new concept."
Improved quality and access
For both medicinal and adult-use cannabis in South Africa, Theunissen stresses the importance of creating a space where you have regulated and quality assured cannabis that is easily available. "That is why I do not only provide assistance with setting up private clubs but also help large-scale commercial facilities. I can help them with some hurdles, such as facilitating the process of obtaining a medicinal license, or ensuring that the facility design is according to the requirements and of course, ensuring that their QMS is efficient and value-adding. Moreover, a challenge for South African companies can be that the physical laborers are sometimes not educated. Cradlestoned can help the staff become trained appropriately so that everyone knows what is expected, and what the most efficient way is to get their job done." While Theunissen is hoping for regulations for aspiring South African growers to loosen more within the upcoming years, her current goal is to help as many growers as possible to practice their rights efficiently.
Want to read more?
If you are interested in learning more about South African cannabis laws and private cannabis clubs, Marleen Theunissen and lawyer Brett Pollack have worked together on writing a manual Private Cannabis Clubs: Framework Manual for Set-Up and Management. Click here to read more.
For more information:
Cradlestoned Quality Solutions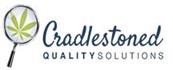 www.cradlestonedquality.co.za