The research, development and improvement company Inveseed, technological partner of the Intersemillas group, has been authorized by the Spanish Agency of Medicines and Health Products (AEMPS) to carry out research on medical cannabis. The firm is being advised by the company CBD Therapy S.L. The main objective of the project is the creation of varieties with a high content of medicinal cannabinoids, specifically cannabidiol (CBD).


Scientific studies show that cannabidiol (CBD) is a cannabinoid with potential therapeutic effects as a natural analgesic, anti-inflammatory, anxiolytic, etc. "It is more than evident that cannabidiol (CBD) has beneficial therapeutic effects. It is a component of cannabis that does not have psychotropic or psychoactive effects," explains Pablo Pérez Moreno, CEO Plant Breeder of Intersemillas.
This sector is booming. "Large pharmaceutical companies and health ministries in many countries are demanding greater quantities of cannabidiol (CBD), so it is necessary to obtain varieties with homogeneous and profitable productions to meet the demand and guarantee legal security to avoid any risk," says Pablo Pérez.
"This kind of crop requires a level of research that Inveseed has been delivering in vegetable breeding for the last 10 years. This is the opportunity to put our know-how into practice and obtain varieties that the sector's entire chain can benefit from," he says. 
"The 40-year history of Intersemillas, a young and dynamic family company that is strongly committed to the added value of its seeds, shows that we are capable of carrying out this incredible project. We require differentiation and quality when developing new varieties and obtaining medical cannabinoid seeds; a challenge in which we are already fully engaged," says Pablo Pérez.
"We were the first company to offer an orange-fleshed Piel de Sapo melon to the market in Spain, and we have continued to revolutionize the melon sector with an orange-fleshed Galia. Also, we have been pursuing changes in the watermelon market for years, betting on a wide range of shapes and types, such as the Menina, Graciosa, Cebra, Doncella, Reina Negra, and Reina Linda. More recently, we have been doing the same with Piel de Sapo melon varieties such as the Sorolla, Pinazo, Conquistador and Corcel," he says.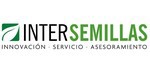 For more information:
Pablo Pérez Moreno 
Intersemillas
M. +34 667 642 055
intersemillas@intersemillas.es  
www.intersemillas.es