Canopy Growth Corporation has entered into definitive agreements providing Canopy Growth the right to acquire, upon federal permissibility of THC in the U.S. or earlier at Canopy Growth's election, up to 100% of the outstanding capital stock of Jetty.

Founded in 2013, Jetty is a top 10 cannabis brand in California and a top 5 brand in the Vape Category. "Backed by award-winning technology, Jetty has paved the way for the most authentic and natural vape experience available to consumers. As a leader in solventless vape and a pioneer of extraction-related intellectual property (IP), Jetty has achieved strong growth over the past two years while generating positive EBITDA amidst the highly competitive California cannabis market."

These agreements present Jetty with potential opportunities to collaborate across Canopy's U.S. THC ecosystem, which already includes the right to acquire both Acreage Holdings, Inc. and Wana Brands, as well as a significant conditional ownership interest in TerrAscend Corp. The two companies are also exploring avenues through which Jetty could bring the brand and its innovative product line up to the Canadian adult-use market to fully realize the North American cross-border potential of Jetty's industry-leading IP.
"Canopy Growth is building a house of premium cannabis brands with a focus on the core growth categories that will power the market's path forward, now including Jetty - a pioneer of solventless vapes," said David Klein, CEO Canopy Growth. "There are significant opportunities for Jetty to scale at the state-level across the U.S. by leveraging Canopy's U.S. ecosystem, and we're actively working on plans to bring the brand to the Canadian recreational market."   
"Jetty has put the consumer at the heart of our focus since the outset, and we're proud to have pioneered the cleanest vape technology on the market. This agreement between Canopy Growth and Jetty is mutually beneficial and provides long-term growth opportunities for our employees and our brand. Canopy shares our vision and will support us as we bring the highest-quality Jetty products to consumers across North America and the world. We can't wait to be a part of what Canopy is building as we continue to define the future of cannabis and introduce more consumers to what makes Jetty products so special," said Ron Gershoni, Co-Founder and CEO, Jetty. "Along with founding members Nate Ferguson and Rob Ferguson, we look forward to continuing to lead our team at Jetty and working alongside the team at Canopy to further expand our brand."

For more information:
Canopy Growth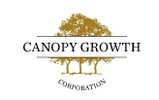 www.canopygrowth.com