Pure Sunfarms announced the company's transition to hang dry, a process adapted from the legacy market that helps protect the natural bud structure of the company's beloved BC bud, contributing to an enhanced consumer experience. Pure Sunfarms is the first licensed producer to adopt hang dry processes at scale.




As part of the hang dry process, plants are harvested whole and hung upside down to dry, leaves and all, which create a natural shield around the flowers' delicate trichomes. This process minimizes the direct handling of the flowers to preserve natural bud structure and aromas while delivering a higher terpene potential. Before hang dry, the BC-based producer used a process where the flower was removed from its stem with leaves intact and dried flat on trays.
"Our team is constantly identifying opportunities to innovate and evolve to elevate our products and bring consumers everyday premium BC bud—and hang drying is an extension of this," says Mandesh Dosanjh, President and CEO of Pure Sunfarms. "As we continue to refine our hang dry process, consumers can expect our bag appeal to keep getting better. It's all about getting that bag appeal."
Honoring the heritage of BC bud by combining the hang dry knowledge of veteran, legacy growers with the expertise of Pure Sunfarms cultivation and operations experts and the capacity of its 1.65 million square foot greenhouse space is what allows Pure Sunfarms to bring the quality of craft cannabis to scale.
"This movement to hang dry has been years in the making for Pure Sunfarms. Working with our engineers, scientists, cultivators—you name it. This team has come together in such a big way to make hang dry happen," Mandesh continues. "We're so proud to shine a light on this legacy practice and to be the first licensed producer to bring it to life at scale."
The Pure Sunfarms team conducted thorough testing prior to the transition to determine optimal drying conditions, including humidity, moisture, and temperature levels and is consistently evolving its processes to enhance the quality of product and consumer experience. Consumers can expect to see hang dried product roll-out in dried flower packs over the coming months.

For more information:
Pure Sunfarms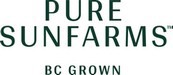 puresunfarms.com