The cannabis industry is booming all around the world, with North America at the forefront. Other countries have followed suit, but the need for expertise to guide operators through this nascent industry is apparent. That is why American Cannabis Company decided to expand its reach on a global scale, aiming to bring its knowledge and expertise to cannabis and hemp businesses around the world. "American Cannabis Company is focused on the full spectrum, the A to Z for all things cannabis and hemp," Tyler Schloesser, COO with American Cannabis Company, says. "Our service offerings extend to many aspects of the industry as we specialize in the improvement or development of cultivation, extraction, and retail dispensing operations in all regulated markets. We work all over the world, and we can be retained to do everything from licensing and application work, to actual development and the deployment of facilities."
A Blooming Market
Since American Cannabis Company is active globally, Tyler takes care to outline what the market situation is right now in different parts of the world. "The market is moving very quickly in the US," Tyler explains. "Only a few States have yet to come online with a regulated cannabis program. Looking at different areas of the country, we are paying a lot of attention to both existing and emerging markets. In addition to providing fee-for-service consulting to our clients, ACC is making pivots to lay the framework for future brand expansion. Here in the United States we are diligently working to effectively expand and license the American Cannabis Company brand, as we seek to become both a well-known and long-standing name as multi-state operator (MSO). We have successfully partnered with a group in the Northeastern United States to apply for and deploy multiple retail ACC branded dispensaries, and our plans are to scale this implementation process quickly. We never settle by calling ourselves 'experts', rather, ACC is always trying to improve the industry by staying on the cutting edge."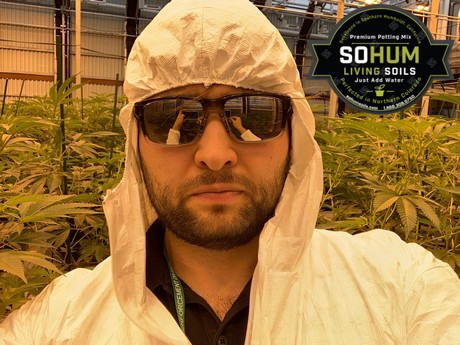 Tyler Schloesser, ACC COO
Tyler goes further to say: "Stemming from our experience in the US and Canadian markets, we began focusing on other areas of the world as there is a need for expertise to deploy industrial cannabis operations. We have worked hard with our team to align ourselves more internationally so that we can cater to more emerging markets."
The movement of the medical and adult-use recreational cannabis markets are especially dictated by the different regulatory environments in effect. Complying with these various regulations from state-to-state or country-to-country is one of the most challenging aspects, according to Tyler. "Adhering to the various regulatory and good manufacturing practice (GMP) standards in different nations is one of the biggest challenges. Each area of the world seems to have a special set of expectations as it relates to GMP and it can be difficult to navigate these waters. That is why we make sure that what we design, build and deploy projects that are adherent to the necessary standards. Furthermore, if the client needs compliant standard operating procedures for their respective operation, we can work with them directly to customize a set of documents for their specific needs."
The Need for Expertise
With regard to the different markets, Tyler says: "We can provide end-to-end consulting solutions for all aspects of cultivation, extraction and retail dispensing. Our knowledge now branches globally as we have begun working with countries as geographically far away from us as Macedonia, and furthermore, we could not be more excited to be expanding our reach. The company is also currently looking to perform consulting services for prospective clients in South Africa, Lesotho, Turkey and Bahrain. Globally speaking, many of these emerging markets will soon open doors to more robust international trade.  Currently there is a push for medical-grade, GMP certified product. To achieve the cultivation, harvesting and processing of such a product, a facility must adhere to not only GMP but also good agricultural practice (GAP) standards. Our team has the resources and ability to design facilities that will adhere to these rigorous standards laid out by GMP, GAP, and the various governing regulatory bodies that exist today. As of now, we are working to design an EU-GMP certifiable cultivation facility in Skopje, Macedonia."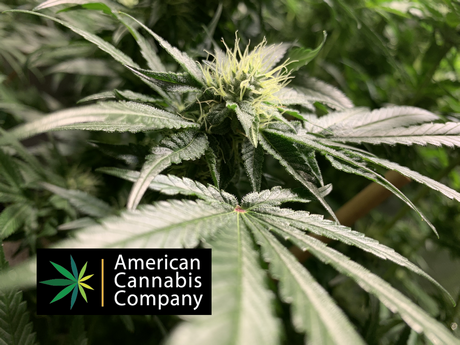 Due to the fact that these countries legalized the production of medical cannabis only recently, Tyler points out that there is a very high demand for top-tier, high caliber consulting expertise and know-how. "Prospective operators in these other countries have many opportunities as these markets are immature, just waiting to be developed. We help our clients to capitalize on these new markets by deploying state-of-the art facilities that operate efficiently and effectively from the very beginning. We export our expertise everywhere to help cannabis businesses be successful."
That is why Tyler takes care to point out that American Cannabis Company is 'solution agnostic': "We suggest specific equipment, consulting services, processes or technological solutions to our clients, but it is up to them as far as what options they wish to purchase or retain us for. We are simply providing all the options, the puzzle pieces that cannabis business owners need to truly thrive."
High-Tech Living Soil
Other than the vast array of services that American Cannabis Company offers the regulated cannabis markets, the company also manufactures a number of products and technologies to help growers cultivate better and healthier plants.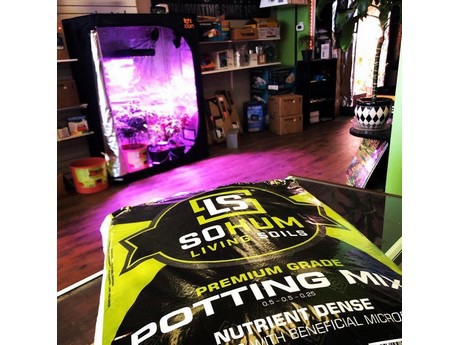 One of these product solutions that ACC has created is SoHum Living Soils®. "Many people wouldn't think that soil can be high-tech," Tyler says. "We manufacture a high-tech, all natural living soil specifically designed for the cannabis plant. Containing OMRI listed inputs, SoHum Living Soils® eliminate much of the human error element to growing. This just-add-water potting mix provides a full buffet of food for the plant, along with plenty of microbial life to activate all of the amendments within the blend. With every order, our company provides a 'Best Practices' sheet, which is a step-by-step set of instructions on how to properly utilize our soil. As long as the grower follows our best practices, this soil is designed to work consistently every time," Tyler says. "We have taken a lot of time manipulating and adjusting our formula to adhere to a myriad of cultivars, as we aim to ensure that most genetics realize their potential in our blend."
According to Tyler, many professionals in the cannabis and hemp industries have only recently started talking seriously about microbes and their application to cannabis. "Microbes are an essential ingredient to any living soil and they are important in making a grow medium 'alive'. Our microbes in SoHum Living Soils® allow cannabis plants to push the limits of their potential," Tyler points out. "We are all about cultivating 'very clean cannabis' and it all starts with the soil or medium that you choose to use. By incorporating microbes in our proprietary blend, we have found the perfect ratio to activate the life necessary to get the plant where it needs to be. With SoHum Living Soils®, cultivators can expect to notice heightened cannabinoid and terpenoid profiles."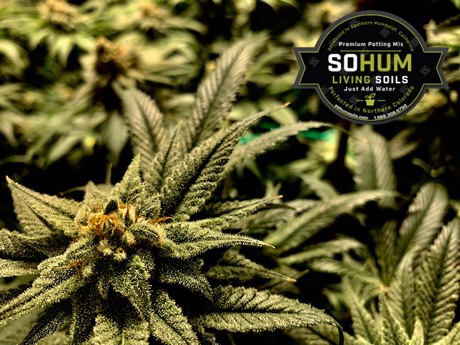 Together with its products and industry-leading services, American Cannabis Company provides clients and partners with a full suite of solutions for creating cannabis businesses and enterprises around the world. As the company continues to pivot, so will the industry. Tyler and his team are prepared to scale this industry to its next level as this new frontier continues to expand.
For more information:


American Cannabis Company
5690 Logan St. Unit A
Denver, Colorado 80216
+1-(303) 974-4770
info@americancannabisconsulting.com  
americancannabisconsulting.com 


sohumsoils.com